The FTR Conference is providing both an in-person and virtual experience. To ensure a successful event, please take the time to review the steps below!

Click each tab to learn more.
The app is your ticket to content. All sessions will be viewable through the media player as well as presentation downloads.
You can also login via your web browser: FTR Conference App
Plan your time by reviewing the session descriptions and speaker bios. Once you find the sessions of interest, simply add them to your calendar through the app!
On the day of the event, you will need the app to download slides, read speaker bios, and submit Q&A.
The app is accessible on your computer, phone, or tablet. Sessions will look something like this: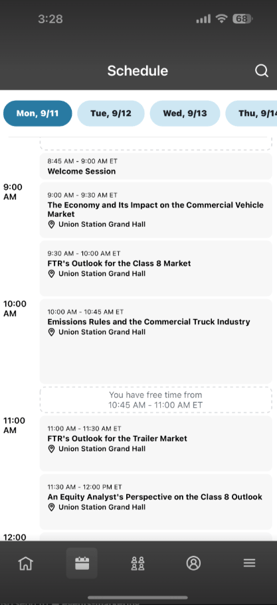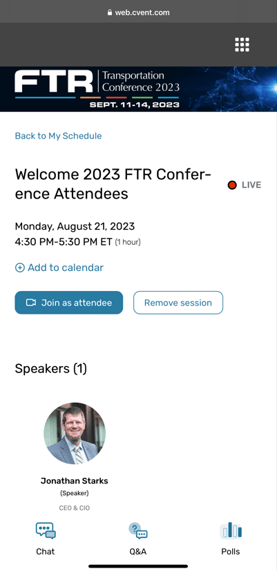 Within the app, you can connect directly with other conference attendees, schedule on-site meetings, and take notes on all of your conversations.